Global study launches "third wave"
The Worlds of Journalism Study has entered its "third wave" (WJS3). The Study began in 2007, with teams in 21 countries conducting structured interviews until 2011 to probe journalists' perceptions of their roles, values, ands professional identities.  In the "second wave" (2012-2016) teams in 67 countries interviewed 27,500 journalists. Planning for WJS3 has included teams […]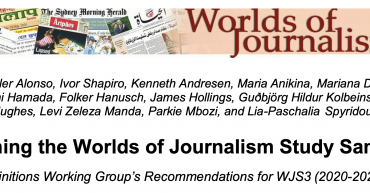 What is a journalist?
CWJS investigator Ivor Shapiro played a leading role in helping the global Worlds of Journalism Study team determine whom to include under the category of "journalist" in the recently launched third wave of the international project. For the first time, sampling for the project will take in two categories: "professional journalists," and "peripheral journalists." A […]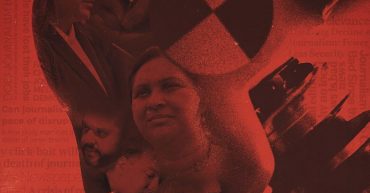 Our feature documentary, After Fact, will be released in spring
What does journalism look like when lies trump truth, clicks control the news, and layoffs abound? After Fact (2020) is an unvarnished, observational portrait of real-life news work in Canada. A broadcast investigative journalist juggles covering an unsolved celebrity-murder story against a policy chasm that costs schoolchildren's lives.