Our feature documentary, After Fact, will be released in spring
March 1, 2020

Posted by:

ishapiro

Category:

News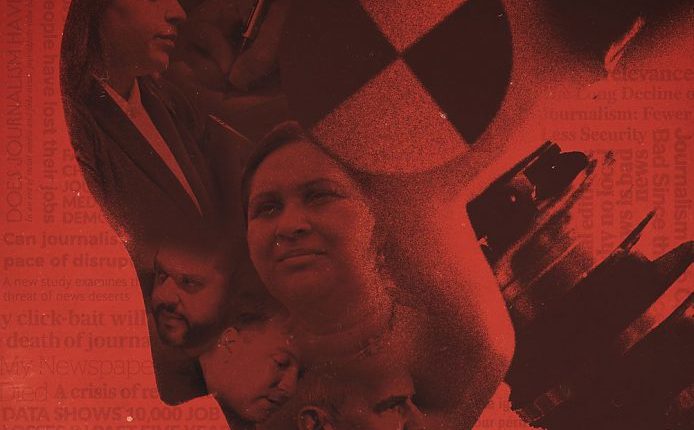 Lindsay Fitzgerald's feature film, After Fact*,  will be released this spring. Here's a sneak-peek synopsis:
What does journalism look like when lies trump truth, clicks control the news, and layoffs abound? After Fact (2020) is an unvarnished, observational portrait of real-life news work in Canada. A broadcast investigative journalist juggles covering an unsolved celebrity-murder story against a policy chasm that costs schoolchildren's lives. A small-city reporter watches colleagues' desks empty as she fights to believe her job still matters. A tough young City Hall reporter puts a human face to decayed housing. Canada's first crowdfunded independent journalist covers city council with no other reporters in sight. Filmed over the course of three years during a cataclysmic shift in the business of news, After Fact (2020) documents what we all stand to lose in the face of journalism's decline.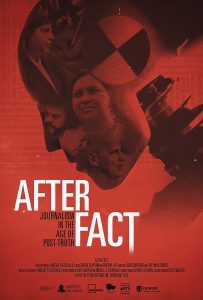 Director Lindsay Fitzgerald was lead interviewer and project manager for the three years of Canadian Worlds of Journalism Study interviews with 350 journalists. During that time, she was studying journalism at Ryerson and went on the an MFA in documentary media; she also interned at CBC's fifth estate and worked as a reporter at the Hamilton Spectator. During all this time, she became increasingly aware of "an immense sense of uncertainty – not only about job security but about the prospects for our democracy given the decline of news businesses," she says,. She and her small crew began filming in 2017, hoping an immersive documentary could "personalize the crisis in news by showing the real-life struggles and successes of Canadian journalists." CWJS team member Ivor Shapiro is the executive producer of After Fact (2020).
* Yes, that's a new title ("Shattered" is so 2018).
Author: ishapiro